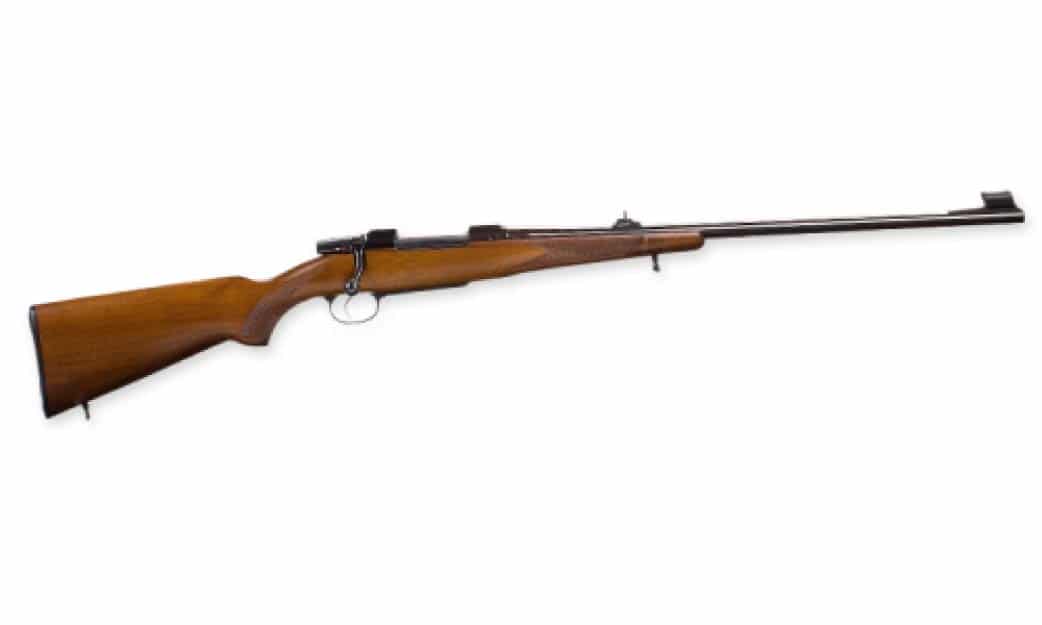 A muscular, rugged bolt-action hunting rifle, the CZ 550 owes its design and manufacture to the Česká zbrojovka Uherský Brod, and is broadly based on Mauser M 98 hunting rifles. Probably one of the best rated big game hunting rifles available on the market today, this model is a real work-horse: reliable and accurate, deadly and precise.
This hunting rifle was made to be a field gun.  The CZ 550 model is available in either a medium size action or magnum size action (each with its own variety of versions, with unique dimensions applicable).  In each version of the CZ 550, many different calibers are available, depending on the dimensions of the specific rifle, including the 30-06 Springfield, the 375 H&H, the 308 Winchester, the 416 Rigby and the 22-250 Remington, amongst others.
Why the CZ 550 is a popular hunting rifle
A hunting rifle is nothing without precision telescopic sights to allow for a target to be acquired. The bolt handle of the CZ 550's action has one of the best designs for sights fitment available.  This is due to the fact that the bolt handle is not only able to fit a variety of different telescopic sights, but also have 19 mm dove tails milled into both front and rear, as well as bases (at the rear) into which the telescopic sights' rings can lock, which allows for the telescopic sights to fit perfectly securely, without any fear of sliding/moving, regardless of how often the rifle is shot.
The CZ 550 is well known for its reliability and accuracy for game hunting over short-, medium- and long ranges. These rifles excel as deer hunting rifles, moose hunting rifles, and big game hunting rifles, amongst others (depending on the caliber of the version).
The CZ 550 is equipped with a non-rotary extractor, which indicates that the extractor has a positive grip on the cartridge when feeding. This makes ejection extremely fast and also makes double feeding practically impossible
The CZ 550 offers exceptional value for money when compared to competitors in the field.